To install Med-eBase Asset Management software V2, you will need to meet the minimum system requirements listed below.
Hardware
·       IBM compatible 1 GHz or higher processor
·       512 MB of RAM
·       350 MB available hard drive space
·       Colour monitor with 32-bit colour capability
Software
·       Windows XP SP2 or later, Windows 7, 8 or 10
·       32-bit/64-bit Operating System
Note: (a) Med-eBase will need to be installed and the licence activated by an Administrator.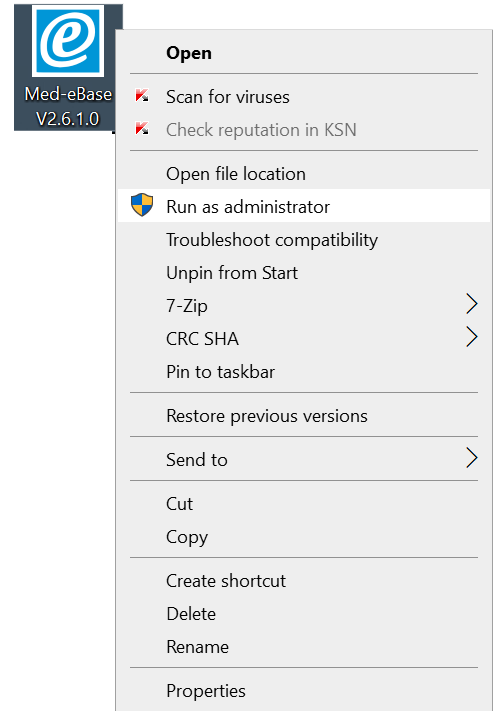 (b) make sure, before installing, Med-eBase ensure no other applications are running.
If you are using the installer package downloaded from the rigelmedical.com website, open the Rigel Med-eBase Installer .exe file to begin the installation from: http://www.rigelmedical.com/rigel-downloads?id=Software%20Download
Follow the onscreen instructions to complete the installation. The language setting can be changed from the installation language once the software is fully installed. Once the program is installed, a shortcut will be provided on your desktop. Double click the shortcut with your mouse to open Med-eBase V2.