How can I fix the error code 26 in Med-ebase?
If SQL Server install is not Express edition please follow the instructions below:
1. Ensure the program is not running.
2. Open PC registry by selecting Start->Run then typing RegEdit and selecting OK.
3. Navigate to:
\\HKEY_LOCAL_MACHINE\SOFTWARE\Microsoft\Microsoft SQL
Server\InstalledInstances
4. Make a note of the registry value at the above location then close the registry editor.
5. Open Windows Explorer by right-mouse clicking on Start and selecting Explore.
6. Navigate to the Med-eBase install directory, default is as follows unless changed during program installation:
C:\Program Files\Rigel\Med-eBase
7. Open Med-eBase.exe.config with Wordpad or Notepad.
8. Replace SQLExpress (highlighted in the figure 1) with the Installed Instance noted from the registry in step 3.
9. Save the file.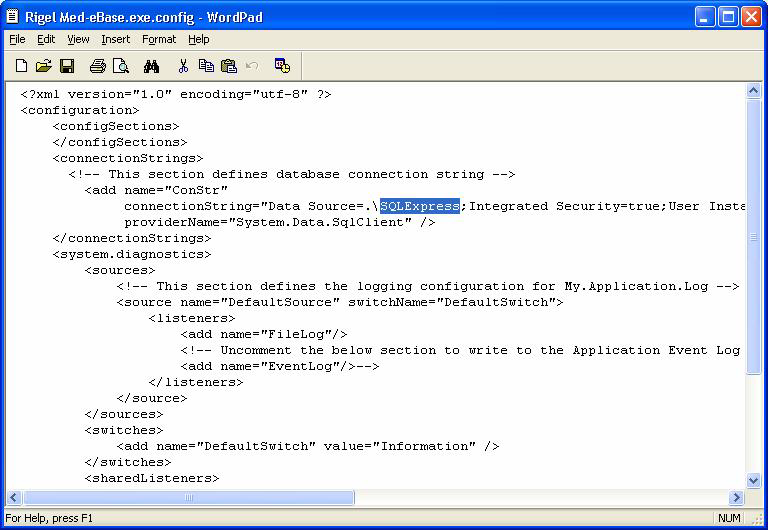 Figure 1
10. Restart the program – no error should be encountered when opening or creating a database.