Battery operated equipment is often defined as class III equipment. The term class III is referred to in some standards as medical equipment (ME) that is powered from safety extra low voltage (SELV); which is defined as voltage not exceeding 25V AC or 60V DC. However, class III is not formally used or recognised in the IEC 60601-1 standard and states that voltage limitations are not satisfactory in ensuring patient safety.
For safety testing, battery powered equipment is split into two categories; externally powered and internally powered.
Externally powered ME is supplied by a mains charger or adaptor. These should be treated and tested as class I or class II as applicable using a Rigel 288+/62353+. The earth on externally powered ME is a 'functional' earth and not a protective earth, so earth bond readings can be up to 1Ω.
Internally powered ME has no mains connection. The IEC 60601-1 standard requires touch current leakage tests between parts of the enclosure, not between enclosure and earth (See Figure 1). Please note: only The Rigel 288+ can do point to point leakage tests. For further information, please refer to section 5.12. 'Point to Point Enclosure Leakage Test (battery powered)' in the Rigel 288+ manual.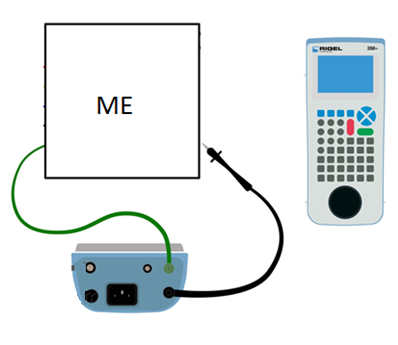 Figure 1: Point-to-point leakage tests on internally powered ME with the Rigel 288+
The IEC 62353 standard only requires applied part direct method testing, which can be carried out by the Rigel 288+ and 62353+. The method requires measuring leakage from all applied parts on internally powered equipment to any conductive or nonconductive parts on the enclosure. Please see Figure 2 for the set up.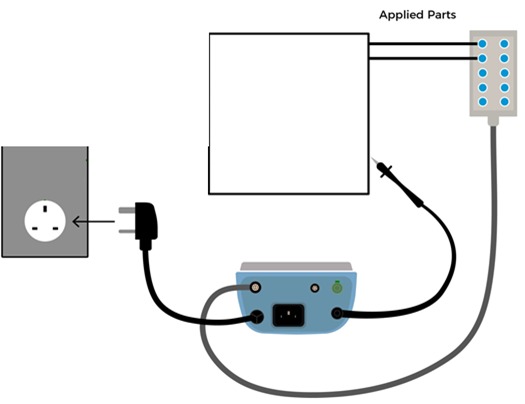 Figure 2: Direct method applied part leakage testing on internally powered ME