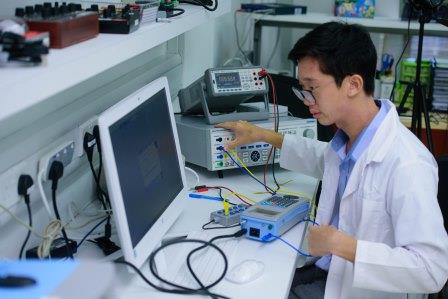 Rigel Medical is delighted to announce that our Approved Service Centre in Singapore, Leedon Technology, has been accredited with ISO 17025:2017.This makes Leedon the first, and only, accredited medical tester calibration laboratory in Singapore.
ISO 17025 is the main standard for testing and calibration laboratories worldwide. Accredited laboratories are deemed to deliver services to acceptable standards within the field of calibration and measurement. This means that biomedical and clinical engineers using Rigel Medical equipment in Singapore and South East Asia wanting the highest quality of repair calibration services can now do so locally, minimising their disruption, downtime, and hefty shipping costs.
Rigel Medical first invested in the Service Centre in 2018, our first to offer specialist biomedical test equipment repair solutions in the region. The accreditation marks the beginning of a very exciting time for Leedon, Rigel Medical, and the future of the clinical engineering industry in Singapore and South East Asia.
Lin Yuen Thong, Managing Director of Leedon Technology Pte, said: "It is our aim to provide quality service to our valuable clients. Without their continuous and valuable support, we would not be able to achieve this certification."