Rigel 288+ Downloader App FAQs
How much does it cost?
The Rigel 288+ downloader app is free – with no hidden add-ons.
What is the file download size in the app store?
15 megabytes (MB)
Is Rigel 288+ Downloader app available on Android and iOS?
Rigel 288+ Downloader is currently only available to download on Google Play (Android).
What are the requirements to use the Rigel 288+ Downloader app?
Rigel 288+ Downloader is only compatible with a Rigel 288+ and can be used on phones with Android 5.0 or higher installed.
Which countries and languages is Rigel 288+ Downloader available in?
Rigel 288+ Downloader is available worldwide and available in English, French, German, Italian, Polish, and Spanish.
How easy is it to use?
Rigel 288+ Downloader is very easy to use.
Pair your android device as a Bluetooth favorite in your 288+.
To download ALL your test results to one PDF document, go to the Data Transfer menu in your 288+, select 'Download to PC', choose 'CSV full' as the format, and ensure your computer is selected as your paired device. Once connected, press F4 to send your data straight to the app.
To download a single test record, go to 'View data', press F1, enter the criteria to filter the search (asset ID, date tested etc.), press F4 and then F2 to download to your computer.
Where is the data stored?
Data collected by Rigel 288+ Downloader is stored in your phone or tablet's memory. Find the files in My files > Internal storage > Rigel.
---
Meet the Rigel 288+ Electrical Safety Analyzer
If you are looking for an electrical safety analyzer to ensure the calibration and safety of your medical devices then the Rigel 288+ is ideal for you. This comprehensive electrical safety analyzer is trused by 1000's of medical professionals worldwide.
Get in touch today if you would like a free online demo of this popular safety analyzer.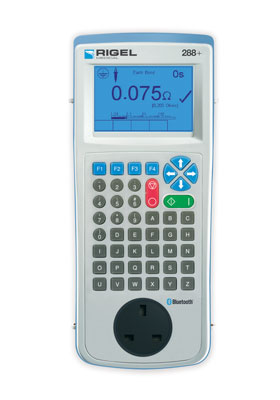 Features include:
■ Tests to IEC/EN 62353, AAMI/IEC/EN 60601-1, NFPA 99, & more
■ Flexible user-definable test routines
■ Built -in electronic data storage
■ Battery-powered leakage, insulation & earth/ground bond tests
■ 50/100/250/500V DC insulation testing
■ Available worldwide with different mains configurations


---
Download our free guide to electrical safety testing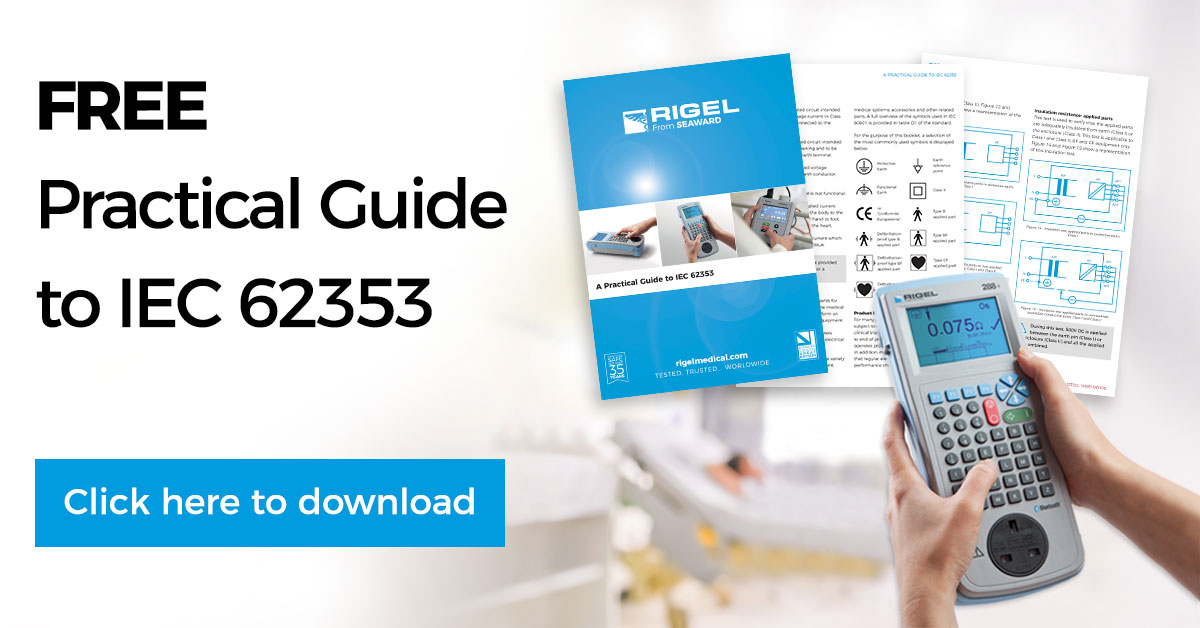 The aim of this booklet is to help the reader to:
■ Appreciate the basics of electrical safety.
■ Understand the reasons behind and the purpose of the IEC 62353 publication.
■ Provide an understanding of the benefits of using the different tests available, in order to help them prepare the adoption of the IEC 62353 standard.